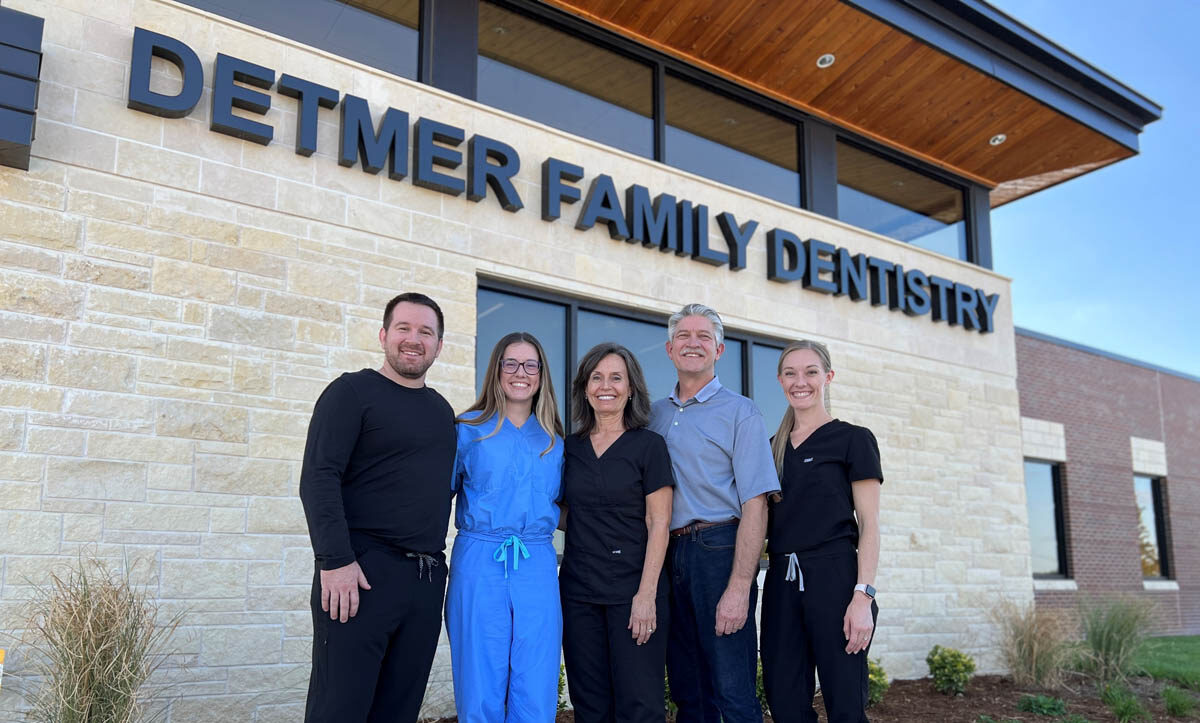 It is not uncommon for two generations of a family to graduate from the same university — but for the Detmer family, those shared experiences led to a shared practice.
Margaret Detmer '82 said her Newman biology degree led to a future in dentistry even though she wasn't sure what she wanted to do with her degree at the time.
After graduating from Kansas Newman College, Margaret worked at a dentist office on Saturdays. That dentist eventually convinced her she should apply to dental school.
She attended the University of Missouri in Kansas City to obtain her Doctor of Dental Surgery and opened her own practice in 1990 as now known as Detmer Family Dentistry.
Later in life, two of Margaret's three children, Kyle '16 and Katie '18, would also attend and graduate from Newman University. Her son, Kyle, will join his mom and his sister Cara at Detmer Family Dentistry practice in the summer of 2023.
A shared educational experience
Even with a 20-year difference, Margaret, Kyle and Katie had similarly positive Newman experiences — including having classes with the same professor.
Professor Emeritus Surendra Singh, Ph.D., played an important and impactful role to all three Detmer graduates. Each had at least one class with him and he took on an adviser role with them as well, helping them with questions and processes as they prepared their career paths.
Margaret said, "When I started at Newman, I never really realized how big of an impact it would have on my family. And for me, I don't think I would have gotten into dental school if it hadn't been for the instructors and the close relationships that we had."
Singh was Margaret's professor for several of her undergraduate classes and eventually helped her navigate the Dental Admissions Test she needed to take in order to start her schooling.
Katie said the science department and the help of scholarships are what helped her decide on Newman University.
"I applied to multiple colleges and interviewed with them," said Katie. "But the close relationships and the kind of teacher-to-student ratio at Newman is what ultimately drew me there."
Singh played a role in her path as well.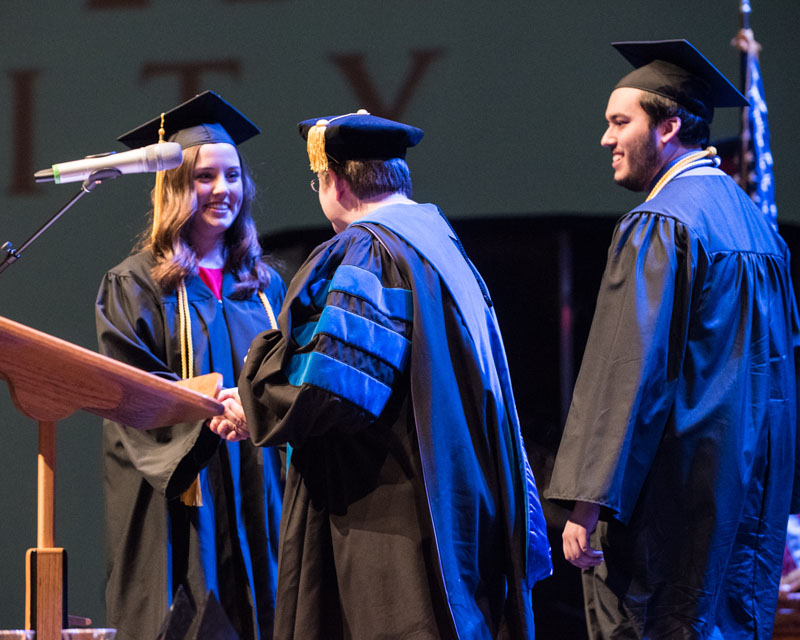 "When I was there, he had a meeting with me about my career goals just because he cared," Katie said. "He would sit down and talk to me about what I was doing, what I liked and how I was going to accomplish those goals, always making sure I was on the right path."
Kyle said he came to Newman because his family had such great experiences and he really liked the small-school atmosphere. He had just finished an undergraduate degree at Oklahoma University where he majored in biology and wrestled.
He continued his higher education journey at Newman with a degree in chemistry and then finished with dental school at University of Tennessee in 2021.
"My mom, having graduated from Newman, was part of the reason I chose it, and that I would be there at the same time as Katie," said Kyle. "It was close, it was a smaller school, and I was really excited about that. That's really what I liked the most about it — how small it was. You still felt like it was a premium higher education school but it came with this great atmosphere."
Having a sibling living on campus turned out to be an additional bonus for Kyle. Besides grabbing a sibling lunch at the dining center once in a while, Kyle would sneak in a nap or two in Katie's dorm room while she was in class.
The family patriarch, Carl, said his experience as a parent was just as positive.
"I think that at Newman, the teachers are more than teachers," said Carl. "They are coaches, counselors and friends."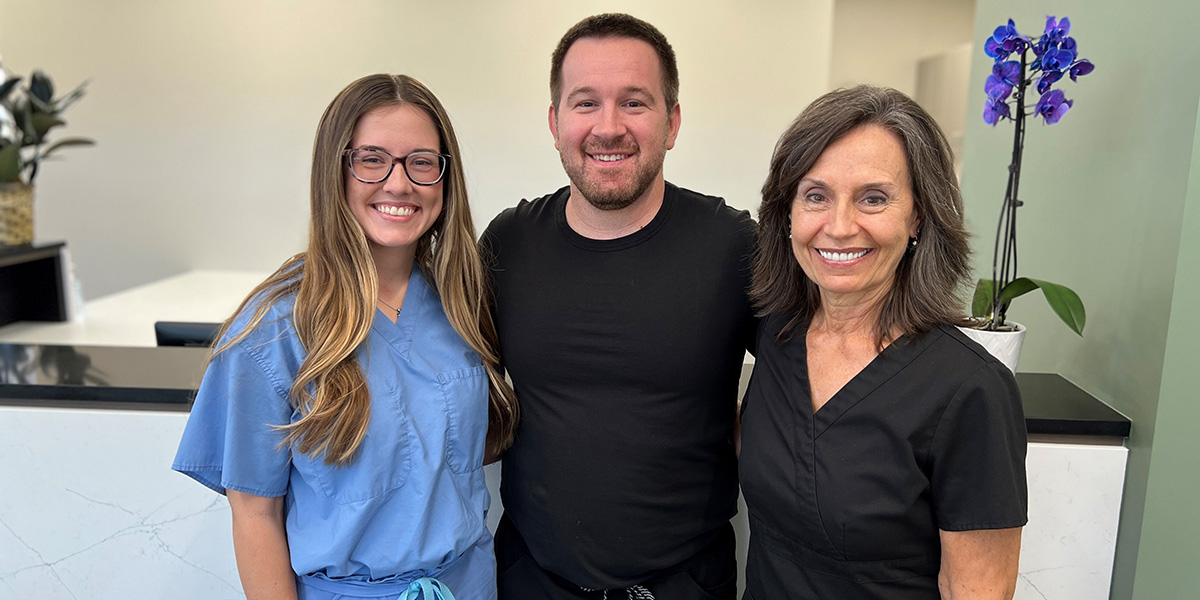 Impactful memories
Because they had the Newman and health profession connection, the Detmer family often discussed curriculum and even looked to each other for advice.
Kyle said, "We didn't form study groups or anything like that, but we did discuss a lot of our clinical cases. And definitely a number of X-rays — we would discuss those kinds of things with each other and help each other when we could. We had many dinner table conversations that revolved around health care topics."
Margaret added, "You know what I found when they were all in school and when they all got out? I actually learned from them. Thirty-two years ago, I mean the basic principles of dentistry are still the same, but there are new materials and new techniques. And from Katie, I got the pathology refresher course."
Katie said her adviser, Michael Bradley, Ph.D., made the most impact on her educational experience. He guided her in professional and personal development and was always available when she needed direction in her classwork.
Katie was the recipient of the 2018 Leona J. Ablah Award, an award that is presented to one female graduate each year who exemplifies the mission and spirit of Newman University and shows great promise to make a strong and positive contribution to society. 
The Ablah Award recipients are asked to name a mentor upon receiving this honor, and she chose Bradley for the impact he made on her education at Newman.
Her choice to pursue neurology was also a result of her time at Newman.
"I started working at Neurology Consultants of Kansas out in east Wichita while I was a student at Newman," explained Katie. "That practice has several Newman graduates, and they would always try to employ Newman pre-medical students as a hand in the office. It was during my time there that I became passionate about neurology."
Katie is currently in a neurology residency at the University of Missouri and will finish in 2026. She then plans on returning to Wichita and possibly work for a neurology group to serve the Wichita community.
A future focused on health care
After 32 years in dentistry, Margaret does not plan to retire anytime soon, but she does look forward to slowing down just a little and letting the next generation take on more responsibility.
The practice is pretty much settled in at its new location, 3965 N. Maize road in Wichita, which opened July 20. With more than double the space, Margaret has half of her new offices up and running and is preparing to open all the exam rooms up to patients in the very near future.
Margaret also enjoys making time for current Newman students and the next generation of health care providers in the community.
She will often act as guest speaker at community events and has spent time with Newman students, mentoring and writing recommendation letters for seniors looking to enter dental school. Margaret has offered internships to students as well, saying she wants to be a positive and encouraging influence on those looking to dentistry as a future career.
Kyle will finish his contract with Precision Dental in summer 2023 and will join Detmer Family Dentistry at that time. He said he looks forward to working with Margaret and his sister Cara.
Joining the family practice was something Cara didn't have any hesitations about, but she did get some mixed responses from others.
"A lot of people were like, 'Oh, you're going to work with family. That's dangerous.' But they don't know my mom," said Cara. "It's amazing to learn from her and just be inspired by her kindness and generosity and hard work ethic."
---