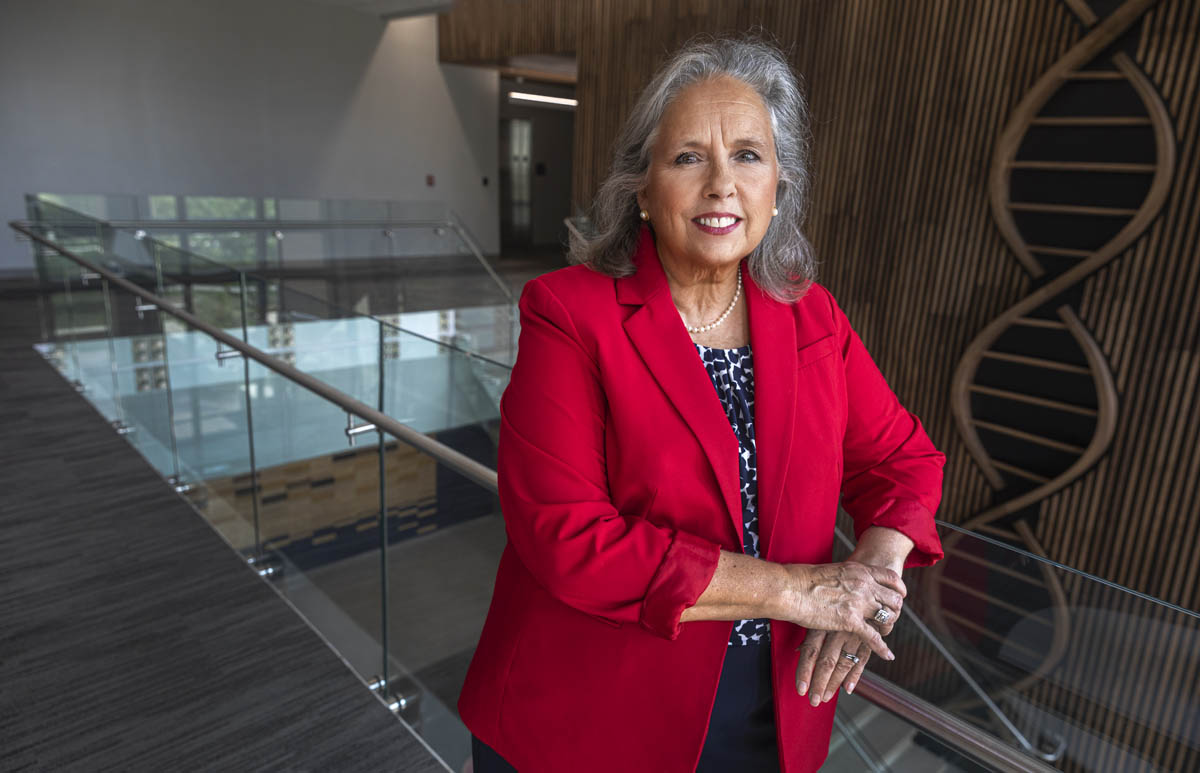 Greetings,
We are excited to bring back our traditional print publication for this fall issue of the Newman Magazine! It is also online, if you prefer a digital magazine.
The theme of this issue, and for Newman University as well, is Celebrating and Making history!
Our iconic heart of campus, Sacred Heart Hall, turns 100 years old this year. We started the celebration with a special Mass on Sept. 11 and will continue to honor her and the many individuals who walked the building's halls through next June. I invite you to join us in the many events along the way, especially for the all-alumni reunion June 23-25, 2023 — during which we will celebrate the 100th anniversary of Sacred Heart Hall's dedication.
As you may already know, Newman has a long tradition of preparing uniquely qualified health care professionals to serve our community with skill, compassion and a heart for service. Be sure to check out the stories about our history in health care and the feature on faculty emeritus Surendra Singh, who still meets with some of his former students!
We have experienced many blessings throughout our 89 years as an institution of higher education, and there is wonderful excitement for the future.
This fall the university welcomed one of its largest incoming undergraduate classes in the past decade. We're in the early months of implementation on a new aspirational strategic plan that maps out a future focused on student success and institutional thriving. Progress is already being made on several fronts.
As I write this letter, we are researching possible initiatives for a comprehensive campaign to help us flourish in a changing higher education landscape and meet the needs of current and future students. Fundraising is underway for a new student success center to be located in the Dugan Library building.
Additionally, we have received several important grants that will be transformational for our students and campus, including a nearly $2.2 million federal award that in part will enhance Newman's exclusive Navigator program, a student success and support project.
We are indeed grateful for the positive progress already being made, but we know there is much work ahead to fully achieve the essential elements of our strategic plan. As our efforts proceed, along with the Providence of God, we believe Newman's "Degree of Difference" will become an even more valuable and life-changing experience for all!
Thank you for your love and support of this special university and many blessings to you and your family.
Kathleen S. Jagger, Ph.D., MPH, President