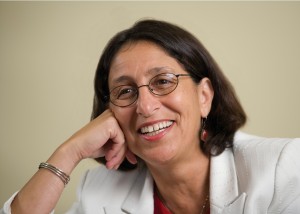 Dear Alumni and Friends,
Since coming to Newman University in 2007, I've had the pleasure of seeing many positive changes: The opening of new campus facilities such as the Dugan Library and Campus Center. The transition to NCAA Division II. The creation of a new Strategic Plan with collaboration across the Newman community.
I have also concentrated efforts on other areas I believe are important to Newman's wellbeing: Attracting and retaining quality students. Balancing our budget. Building mutually beneficial partnerships with people and organizations across Kansas.
Through all of this, the constant that guides us is a focus on the student. Whether a new freshman, transfer, returning adult undergraduate or graduate, laid-off worker, or veteran eligible for the new GI Bill Yellow Ribbon program, we do everything we can to meet the needs of our students.
Two years ago, for example, we began participating in a program to better assess and improve student learning. This program helps us measure students' acquisition of objective knowledge, as well as their abilities to communicate, think critically, analyze information and make ethical judgments.
Over the past year, we have developed and launched new academic programs to serve an ever-changing and diverse student population. We also began creating a long-term campus master plan that will cover everything from efficiently using old classrooms to building new learning and athletic facilities to expanding food service options.
And during the next few years, we will focus our fundraising efforts on increasing scholarships, so more students can gain the benefits of a Newman education. I would appreciate your support in this endeavor.
As anyone who has attended Newman knows, classrooms, technology and other external signs of the institution change. Yet the dedication of Newman's faculty and staff to the students does not. I am proud of all they do for our students – and happy to say that students are appreciative of their work, too.
In fact, we often hear back from graduates who tell us how a professor or experience at Newman changed their lives. In this issue of Challenge, you'll read about former pre-med students who sent notes of thanks to their professors for fully preparing them for medical school. You'll also hear an alumna describe how Newman helped her become a successful author. And of course, you'll get a look at some current students and what they think of Newman, as well as some of the activities, methods and people working to meet their needs.
I think as you read these and other stories, you'll see that, indeed, everything we do at Newman – from providing microscopes and music classes to installing water fountains and WiFi – is for the student.
And that's exactly as it should be.
Thank you for your interest and support.
Sincerely,
Noreen M. Carrocci, Ph.D.
Tags:
Challenge Magazine
,
Dugan Library and Campus Center
,
G.I. Bill Yellow Ribbon Program
,
Kansas
,
NCAA Division II
,
Newman University Strategic Plan
,
Noreen M. Carrocci