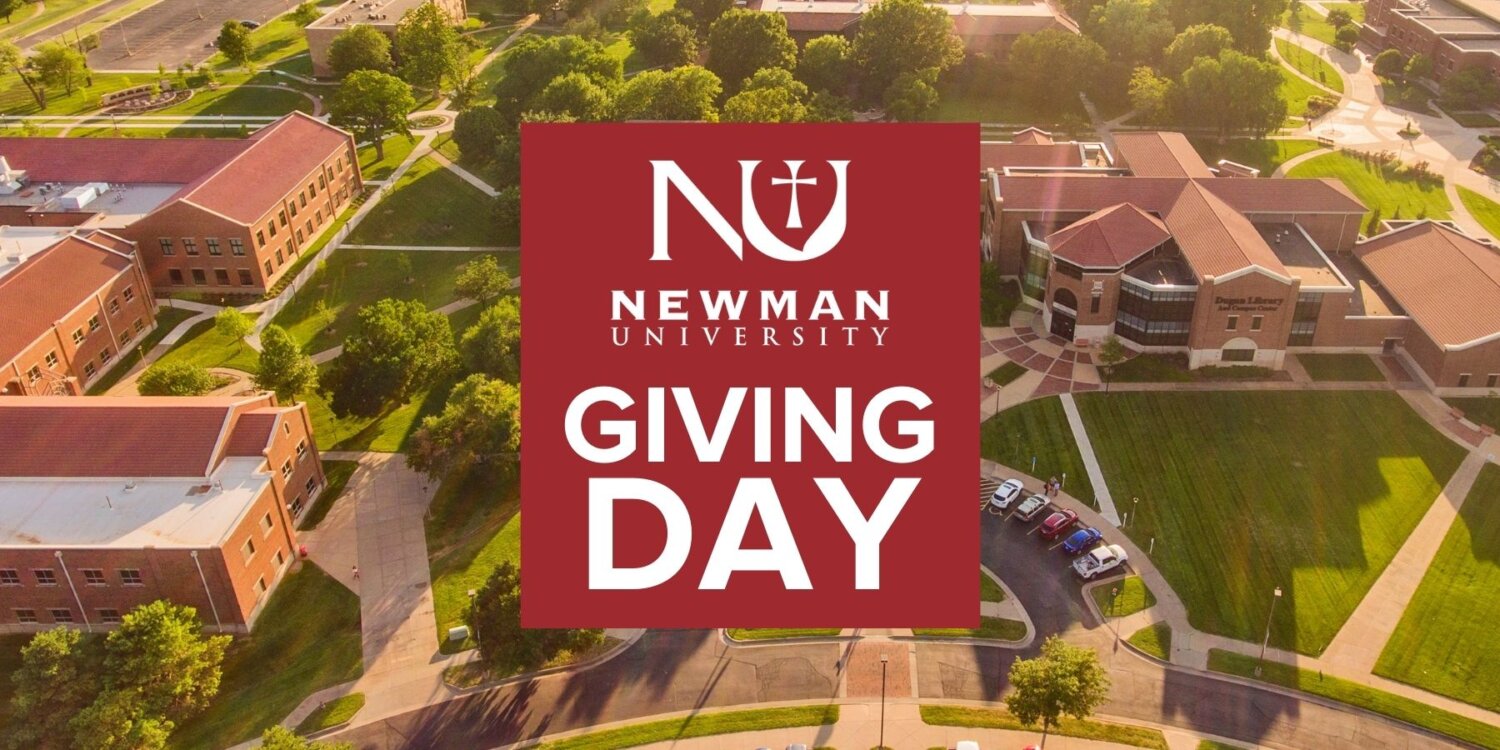 ---
The Newman University Campus was buzzing during its second annual Giving Day in February.
Director of Alumni and Campus Events Laura Hartley and the Giving Day committee spent hours planning a day of excitement for the event, which was not only a great way to spread Jet pride but also bring recognition to the university and raise money.
This year, donors were able to choose specific areas of campus to support with their donations. Options included athletics, fine arts, student affairs, campus ministry, any of the five academic schools and the Newman fund. Local small business favorite, The Spice Merchant, owned by alumnus Bob Boewe, sponsored the day.
Giving Day started with a bang that never fizzled. Hartley said she was most excited to get the entire campus involved, a goal she thinks was accomplished.
There was a student booth set up in Eck Hall for the majority of the day where students could donate, win prizes, grab a snack and speak with volunteers from the Newman community who were running the table.
Hartley also arranged for live videos to be shown on Facebook throughout the day ranging from a basketball shooting contest with athletics to "Jets on the Street" trivia with the Sloppy Joe Improv Troupe. Other activities included "Win Lose or Draw" with the art department, the "Newlywed Game" with President Kathleen S. Jagger, Ph.D., and her husband, Jim, a performance by the Newman University cheer and dance team and a tour of McNeil Hall.
"We had tons of students stop by the student booth to win prizes and donate on Giving Day," said Hartley. "Staff, faculty and students were all eager to participate in our live videos and it seemed like everywhere we went that day, people had the Giving Day spirit."
Last year, the goal for the day was a monetary one. Hartley decided to focus on participation this year and created a goal to have 250 donors in a 24-hour period.
"We were blown away by the outcome. Last year we had around 60 donations and this year we had more than 150, which is just a truly amazing jump. Everyone seemed to rally around the day and had a good time with it, which is what we wanted. We wanted it to be a celebration of Newman," she said.
"We are already excited for our third annual Giving Day in February 2022 and looking forward to coming up with ideas to make it bigger and better.